Laboratorium 4 years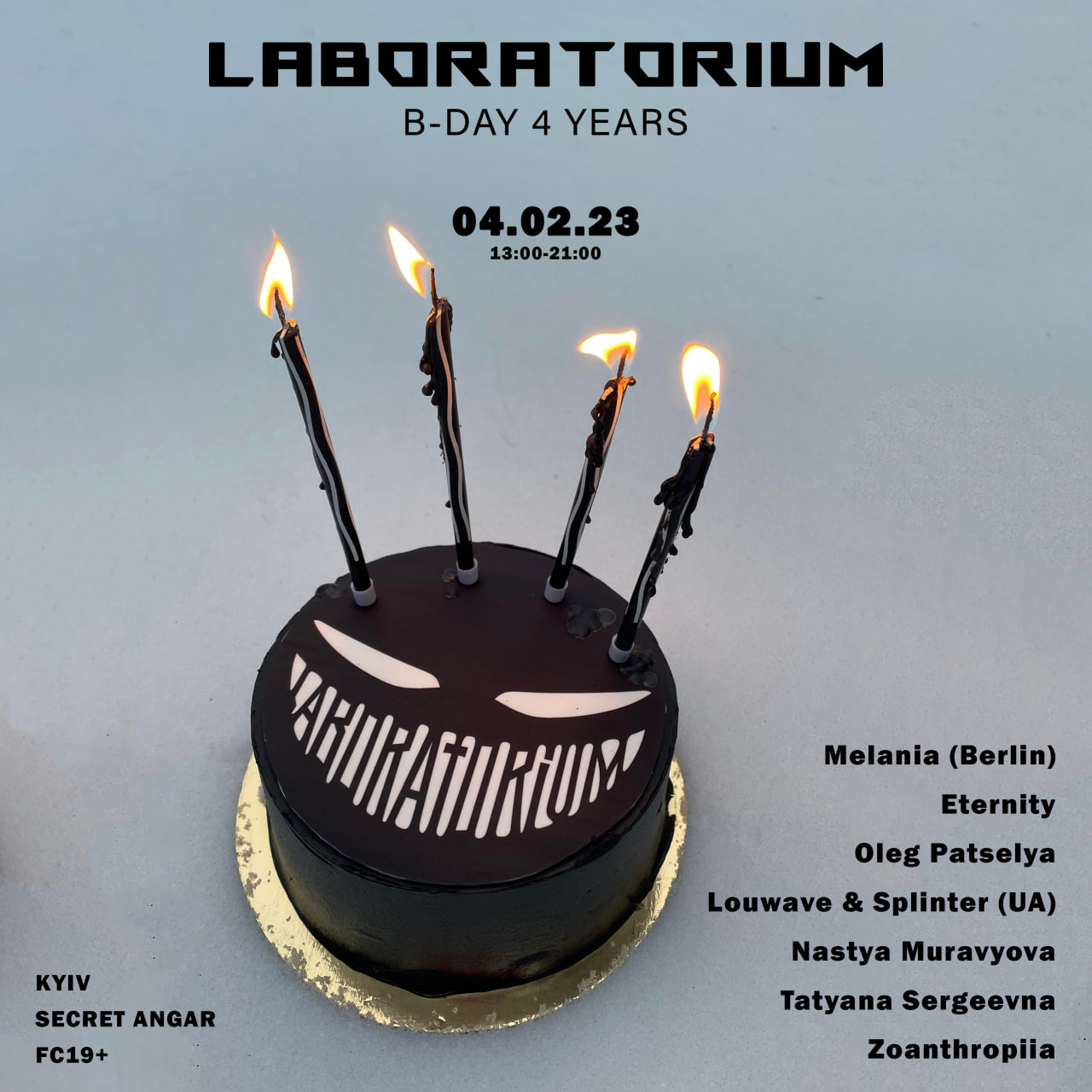 Друзі, запрошуємо вас на Laboratorium 4 years🥳
Line-up:
Melania (Berlin)
Zoanthropiia (UA/Berlin)
Eternity
Nastya Muravyova
Louwave b2b Splinter (UA)
Oleg Patselya
Tatyana Sergeevna
Date: 04.02.2023 (13:00-21:00)
Location: Secret Place (оголосимо за день до івенту)
FC19+
Частина зібраних коштів буде передана до благодійного фонду на підтримку України.
До зустрічі❤️🇺🇦
Early birds - sold out
1st release - sold out
2nd release - 600 UAH
---
* After payment, a letter with a QR code will be sent to your e-mail address, which must be presented at the entrance. Please note that in the case of using the Gmail mail service, the letter with the ticket may end up in the "Alerts", "Promotions" or "Social networks" folder.